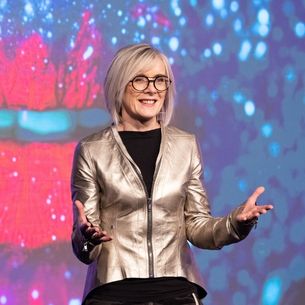 Gillian Keating
I Wish Co-Founder, Partner, Ronan Daly Jermyn
Gillian Keating
I Wish Co-Founder, Partner, Ronan Daly Jermyn
---
Gillian leads Ronan Daly Jermyn Corporate department. She is a highly regarded deal lawyer known for her work in the healthcare and technology markets.
Gillian is an Adjunct Professor in the College of Business and Law at University College Cork (UCC) and in 2017 received an Alumni Achievement Award from UCC for her work with I Wish.
Gillian is a co-founder of the multi-award winning I WISH
Gillian is passionate about empowering the next generation of female leaders and innovators and ensuring our society enables these young women to participate fully in the economy of the future.
Gillian has held and continues to hold non-executive board and audit committee positions in the private and public sector.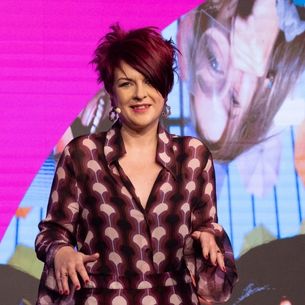 Caroline O' Driscoll
I Wish Co-Founder, Partner, Deloitte
Caroline O' Driscoll
I Wish Co-Founder, Partner, Deloitte
---
Caroline is the Corporate and international tax partner with Deloitte Ireland focused on the technology sector. Caroline is a member of Deloitte's European Diversity and Inclusion Council for the Technology Sector and a member of Deloitte Irelands Diversity and Inclusion Council.
Caroline is a member of the gender balance advisory group for the Department of Education to achieve better gender balance in STEM education at post-primary level.
Caroline is a board director of ReThink Ireland, Irelands Social Innovation Fund. And Chair of the finance committee and is also the immediate past chairperson of it@cork(2017-2019)
Caroline is Co-Founder of I Wish. Caroline says she looks to the girls who attend I Wish as they really inspire her to keep going on what has been a mad but amazing journey. She feels a huge sense of responsibility to enable every girl to live their brightest lives.
Caroline embarked on the I Wish journey with fellow co-founders because she could see the opportunity in STEM, but with less than 25% of the STEM workforce in Ireland being women she realised that there was a risk that her own daughter would not participate in the jobs of tomorrow, all she wants for her is equal opportunity of choice.
In conjunction with Cork City Council, I Wish won the 2015 Chambers Ireland Award for excellence in local government in the "promoting economic development" category, and a LAMA award in Best Education category.
2015 winner of the WMB Boots Empowering Women Award for work in promoting STEM.
Awarded one of the Top 10 outstanding young people (TOYP) of Cork in 2016 by Junior Chamber International and progressed to be named as one of the Top 10 outstanding people of Ireland in the national finals in 2016.
Along with fellow I Wish co-founders, awarded Cork Persons of the Month in March 2017,
UCC Achievement Award 2017, one of the highest honours that the university can bestow on a graduate.
American Chamber Cairdeas Award 2019
IT@Cork Chairperson Community Award 2019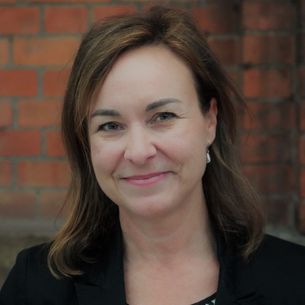 Heidi Hopper Duffy
Environmental Officer, Iarnród Éireann
Heidi Hopper Duffy
Environmental Officer, Iarnród Éireann
---
Heidi Hopper Duffy holds a Masters Degree in Environmental Protection through IT Sligo and has worked for the past 16 years in Iarnród Éireann as an Environmental Officer. Her main focus has been on building the company's Environmental Management Systems that have now achieved accreditation in international standards. She is also part of the CIE/Iarnród Éireann Sustainability Group that addresses social and economic as well as environmental responsiblities. Passionate about a circular economy, Heidi has developed processes for reuse and upcycling of waste materials within the company. She also started a "waste not, want not" campaign on WorkVivo in 2021 that, to date, has successfully re-homed thousands of pieces of office furniture, equipment and supplies that were destined for the bin.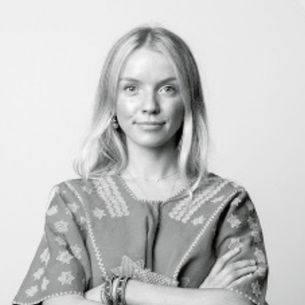 India Healy O' Connor
Co-Founder & CEO of Xelda
India Healy O' Connor
Co-Founder & CEO of Xelda
---
India is the co-founder and CEO of Xelda. She achieved 625/625 in the 2014 Leaving Certificate. This placed her in the 99.99th percentile of all leaving cert students and demonstrates commitment, ambition and tenacity. She is fluent in French and Spanish having lived in Switzerland for a year and completed the DELF exams up to B2 level. India was awarded First Class Honours in Economics from Trinity College Dublin and the Bastable Prize for the best Economics degree in the whole graduation year. She was awarded the gold medal for exceptional results. Given Xelda is built for SMEs and enables them to automate their finances and operations, India's background in Economics is extremely important. She moved to London and worked in investment banking in Goldman Sachs. She was an analyst on the Interest Rate Hedge Fund Sales desk and was shortly promoted to associate. India's experience in Goldman Sachs was integral to teaching her how to work under pressure, to be analytical, to pay attention to detail and to manage client relationships.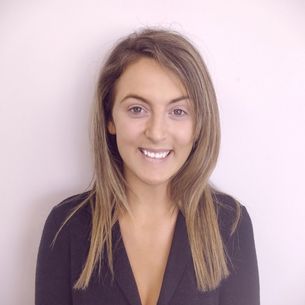 Amy Myers
Laboratory Lead, Merck
Amy Myers
Laboratory Lead, Merck
---
Amy Myers graduated from University College Cork with a BSc in Biochemistry in 2016. Soon after her final exams, Amy joined Merck Group as part of the Operations Leadership Development Program (OLDP). This is a 3-year program to develop highly motivated graduates by giving them experience in key areas across the Integrated Supply Chain Organization. Between 2016 and 2019, Amy completed rotations in Environmental, Health and Safety, Process Engineering, Quality Control and Global Supply Chain – spending time in both Merck Cork and Merck Arklow. On leaving the OLDP, Amy worked as a Global Project Manager in the API Technology Cluster – working primarily on the Digitalization and Automation strategy of a number of key manufacturing sites. In 2020, Amy took on the role of Site Lead for the implementation of both SAP and LIMs in the Arklow site – including the first interface in Merck of the two systems. It was within this project that Amy secured Black Belt Certification. On the completion of this implementation in 2022, Amy moved back to Cork to take on the role of Laboratory Lead for the construction of Merck's new €150m facility in Blarney, Cork.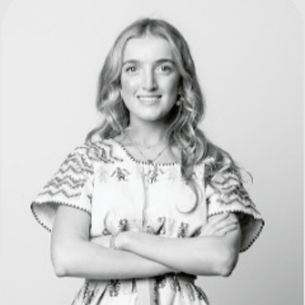 Portia Healy O' Connor
Co-Founder & CSO of Xelda
Portia Healy O' Connor
Co-Founder & CSO of Xelda
---
Portia is the co-founder and CSO of Xelda and India's sister. She achieved 625/625 in the 2016 Leaving Certificate. This demonstrates tenacity, a relentless ambition to be the best and a desire to push one's boundaries. Portia is fluent in Spanish having lived in Madrid for a year and completed the DELE exams up to B2 level. She achieved the highest result in the country in the Spanish Leaving Certificate. Portia was awarded First Class Honours in Management Science and Information Systems from Trinity College Dublin. She was awarded a gold medal for exceptional results. Xelda helps SMEs analyse their business data and make critical decisions based on this information, so Portia's ability to analyse and summarise data sets is essential to the quality of the product. She is also a Trinity College Scholar having achieved top marks in the scholarship exams. Portia also moved to London and worked in investment banking in Goldman Sachs. She was a trader on the EUR Swaps Trading Desk, where she enhanced her technical skills by building highly profitable automated trading strategies. She also managed a very profitable multi-million-euro swap portfolio.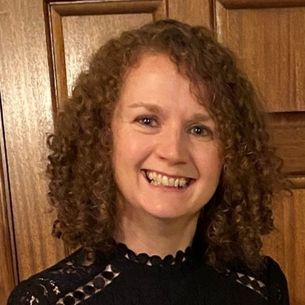 Olivia Roche
Project Developer, Orsted
Olivia Roche
Project Developer, Orsted
---
Olivia is a project developer of onshore wind and solar farms for Ørsted based in Cork.
Olivia did her undergraduate degree in physics and applied maths at UCC, followed by a DPhil (PhD) in Physics at Oxford University. Olivia worked in physics publishing (academic journals) for five years following her DPhil and picked up lots of transferrable skills. Looking for a way to move into the renewable energy sector, she did a masters in renewable energy systems technology at Loughborough University. She returned to Ireland following her masters and worked with a solar developer in a technical role for almost five years. Wanting to broaden her experience into the wind sector, Olivia started as a project developer two years ago. Olivia is passionate about tackling climate change and is delighted to work for a company that aligns with her values.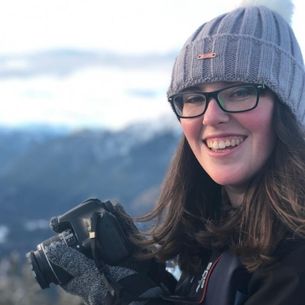 Jayne Ryan
Ecologist within the Chief Civil Engineering Department, Iarnród Éireann
Jayne Ryan
Ecologist within the Chief Civil Engineering Department, Iarnród Éireann
---
My name is Jayne Ryan, and I am an Ecologist within the Chief Civil Engineering (CCE) Department of Iarnród Éireann. I joined the company under the Graduate Program in 2020 whereby I was introduced to my new colleagues through screens due to covid which was quite the challenge. Two years on and I have been introduced to some incredible people who have taken the time to get to know me and answer any questions that I have. There are so many knowledgeable, passionate people working for the company who are delighted to share this knowledge with new colleagues.
I attended Athlone Community College for secondary school before heading off to Galway to pursue a science degree and on completion of my course I gained a Bachelor's in Marine Science. I decided to work and consider my options before applying for a master's and chose Queen's University in Belfast with my course focused on Environmental Management and Conservation Biology.
Many of the subjects I studied in this course have helped me throughout my role in Iarnród Éireann with the focus of my job being to ensure the environment is protected during the maintenance of assets or structures such as bridges. This entails conducting protected species surveys to identify if any are located on-site for example Otter or Bat and applying mitigations to ensure minimal disturbance.