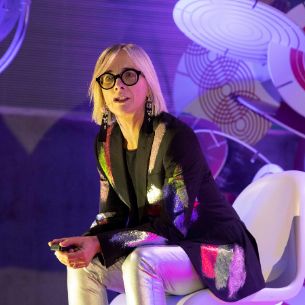 Gillian Keating
I Wish Co-Founder, Partner, Ronan Daly Jermyn
Gillian Keating
I Wish Co-Founder, Partner, Ronan Daly Jermyn
---
Gillian leads Ronan Daly Jermyn Corporate department. She is a highly regarded deal lawyer known for her work in the healthcare and technology markets.
Gillian is an Adjunct Professor in the College of Business and Law at University College Cork (UCC) and in 2017 received an Alumni Achievement Award from UCC for her work with I Wish.
Gillian is a co-founder of the multi-award winning I WISH
Gillian is passionate about empowering the next generation of female leaders and innovators and ensuring our society enables these young women to participate fully in the economy of the future.
Gillian has held and continues to hold non-executive board and audit committee positions in the private and public sector.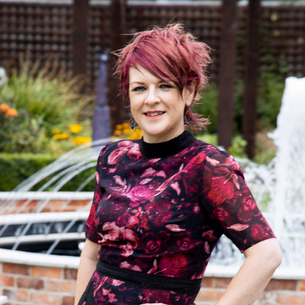 Caroline O'Driscoll
I Wish Co-Founder, Partner, Deloitte
Caroline O'Driscoll
I Wish Co-Founder, Partner, Deloitte
---
Caroline is the Corporate and international tax partner with Deloitte Ireland focused on the technology sector. Caroline is a member of Deloitte's European Diversity and Inclusion Council for the Technology Sector and a member of Deloitte Irelands Diversity and Inclusion Council.
Caroline is a member of the gender balance advisory group for the Department of Education to achieve better gender balance in STEM education at post-primary level.
Caroline is a board director of ReThink Ireland, Irelands Social Innovation Fund. And Chair of the finance committee and is also the immediate past chairperson of it@cork(2017-2019)
Caroline is Co-Founder of I Wish. Caroline says she looks to the girls who attend I Wish as they really inspire her to keep going on what has been a mad but amazing journey. She feels a huge sense of responsibility to enable every girl to live their brightest lives.
Caroline embarked on the I Wish journey with fellow co-founders because she could see the opportunity in STEM, but with less than 25% of the STEM workforce in Ireland being women she realised that there was a risk that her own daughter would not participate in the jobs of tomorrow, all she wants for her is equal opportunity of choice.
In conjunction with Cork City Council, I Wish won the 2015 Chambers Ireland Award for excellence in local government in the "promoting economic development" category, and a LAMA award in Best Education category.
2015 winner of the WMB Boots Empowering Women Award for work in promoting STEM.
Awarded one of the Top 10 outstanding young people (TOYP) of Cork in 2016 by Junior Chamber International and progressed to be named as one of the Top 10 outstanding people of Ireland in the national finals in 2016.
Along with fellow I Wish co-founders, awarded Cork Persons of the Month in March 2017,
UCC Achievement Award 2017, one of the highest honours that the university can bestow on a graduate.
American Chamber Cairdeas Award 2019
IT@Cork Chairperson Community Award 2019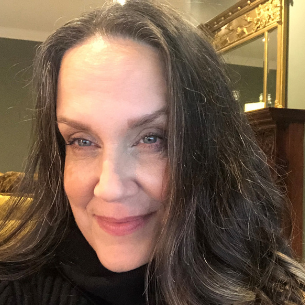 Brenda Romero
Video Game Designer, Romero Games
Brenda Romero
Video Game Designer, Romero Games
---
Brenda Romero is an award-winning game designer, Fullbright scholar, entrepreneur, artist, writer, and creative director who entered the game industry in 1981. She won a BAFTA special award in April 2017. Romero is best known for her work on the Wizardry series of role-playing video games and, more recently the non-digital series The Mechanic is the message.
Brenda became the first game designer in residence at the Games and Playable Media Program of the University of California at Santa Cruz. Brenda is currently the Program Director of the MSc program in game design and development at the University of Limerick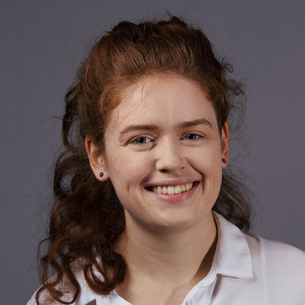 Eimear Crotty
Site Reliability Engineer, Google
Eimear Crotty
Site Reliability Engineer, Google
---
Eimear works as a Site Reliability Engineer in Google Dublin. Her main area of work is on the Google Cloud Platform.
Previous to working at Google, Eimear studied at University College Cork where she received her BSc in Computer Science in 2017 with First Class Honours. She has also worked at Teamwork.com in Cork and Massachusetts Institute of Technology, Cambridge. Eimear recently graduated from Bournemouth University with an MSc with Distinction in Computer Animation and Visual Effects.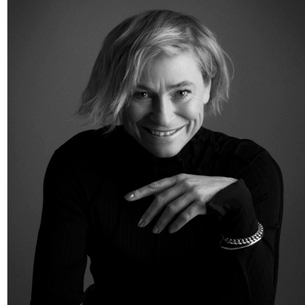 Anna Hill
CEO of River Cycleway Europe
Anna Hill
CEO of River Cycleway Europe
---
Anna Hill is the Founder and CEO of River Cycleway Europe (RCE), an award-winning design innovation company established in Dublin, Ireland pursuing the positive disruption of urban transport sectors across Europe.
RCE embraces the principles of a circular economy, promotes the growth of sustainable communities and advocates for the transition to
100% renewable energy generation. With a unique approach that challenges conventional transportation thinking, RCE specializes in
creating innovative, green-blue, water-based and flood-resilient infrastructures which utilize the overlooked and untapped potential of
major urban port cities using rivers, canals, waterfronts, and other waterways. These designs prioritize the multifaceted and
interconnected issues faced by European and global cities, specifically citizen and environmental health and well-being, pedestrian and
cycling safety, traffic congestion, air pollution, flood relief, climate mitigation and adaptation. Through customized modular and climateadaptive
water-based floating solutions, initially introduced as the "Thames Deckway" by Hill and David Nixon, RCE endeavors to
develop and scale its smart innovations to forward-thinking megacities around the world. Most recently, RCE was recognized by Fast
Company in its 2020 World Changing Ideas Awards issue within the Spaces, Places, and Cities sector.
Additionally, in association with RCE, Hill is Founder and CEO of Space Synapse Ltd. Space Synapse serves as a city-wide technology
platform that provides real-time data visualizations through Artificial Intelligence (AI) and Machine Learning (ML) for public authorities and
citizens.
With experience spanning over two decades in the international space, design-engineering, creative, and education industries, Anna has established herself as a bold thought-leader, innovator and creative strategist in sustainable and user-centered design and technology
products and services. Her commitment to a social, humanitarian and environmental vision of "bringing space to earth" has been the key
driver in propelling her companies forward.
Anna has been recognized for being a keen advocate of promoting female entrepreneurs and encouraging diversity within technology
and innovation.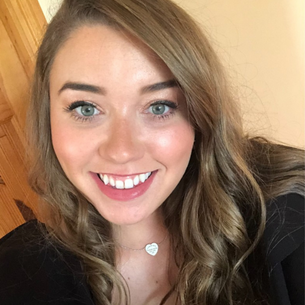 Holly Bracken
Integrations Product Manager, Teamwork
Holly Bracken
Integrations Product Manager, Teamwork
---
I'm Holly, and I work at Teamwork. I went to Kinsale Community School and then did BIS at UCC. I loved college because we got to go to America in our 3rd year to live and work there for six months! I lived in Boston and got to visit places like New York and Chicago! After college, I worked in Dublin for 1 year. When I came back home to Cork, I worked as a software developer before finding a job in Teamwork. I love working at Teamwork because of the friends I've made, and we get to work on lots of different projects. Since being in Teamwork, I have changed roles three times, and I love that you can move into different roles and learn new skills. Fun Fact: I love to travel, and with Teamwork, you can work while traveling. I worked in Thailand for a month in 2019 and missed work one day because a coconut fell on the electricity line!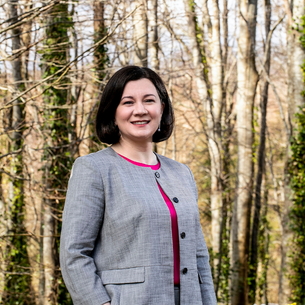 Imelda Hurley
CEO, Coillte
Imelda Hurley
CEO, Coillte
---
Imelda Hurley is the CEO at Coillte, Ireland's state forestry company which is responsible for managing over one million acres of primarily forested lands. Coillte is the nation's largest forester and provider of outdoor recreation space. It also enables approximately one-third of Ireland's wind-energy, processes forestry by-products and undertakes nature rehabilitation projects of scale. Imelda's focus is on delivering a sustainable future for all by ensuring that Coillte delivers the multiple benefits of forestry, including forests for climate, for nature, for wood and for people. She is also a Non-Executive Director at NYSE listed Dole plc, the global leader in fresh fruit and vegetables and is Deputy President at IBEC, Ireland's largest business representative group.
Imelda has extensive executive and non-executive experience in public company, state owned, private equity and venture capital backed businesses. She acquired that experience in multiple geographies including Ireland, UK, Eastern Europe, Hong Kong, China and Australia. Her previous roles include Executive Director & Chief Financial Officer with Origin Enterprises plc, Chief Financial Officer & Head of Sustainability at PCH International, Group Finance Director at Greencore Group plc, Non-Executive Director of Valeo Foods and Board Member at Ervia. She holds a Bachelor of Business Studies from University of Limerick, is a Chartered Accountant and an alumna of Harvard Business School.
Imelda's leadership style has been influenced by her varied career experiences across a range of sectors, her focus on ongoing professional development and the learnings gained from challenges encountered while participating in endurance adventure sport activities. To date, she has climbed two of the Seven Summits of the World and hiked over 1,000km on three self-supported challenges. Her leadership during the pandemic has focused on 'Keeping Coillte Safe and Moving' and she believes the learnings from her endurance adventures have played a key role in successfully delivering this objective.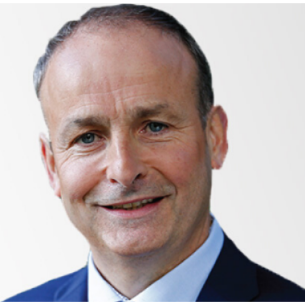 Micheál Martin
An Taoiseach
Micheál Martin
An Taoiseach
---
Micheál Martin was born in Turners Cross, Cork. He attended University College Cork where he qualified with a Bachelor of Arts degree.
He became Taoiseach on 27 June 2020.
Previously, he has served as Lord Mayor of Cork in 1992-93, and on the Fianna Fáil front bench and in four cabinet posts:
Minister for Foreign Affairs (2008-2011)
Minister for Enterprise, Trade and Employment (2004-2008)
Minister for Health (2000-04)
Minister for Education (1997-2000)