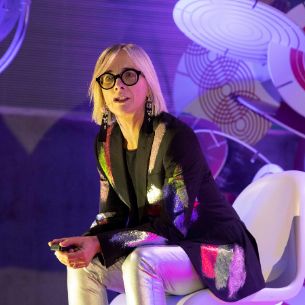 Gillian Keating
I Wish Co-Founder, Partner, Ronan Daly Jermyn
Gillian Keating
I Wish Co-Founder, Partner, Ronan Daly Jermyn
---
Gillian Keating – I Wish Co- Founder
Partner Ronan Daly Jermyn
Gillian Keating leads Ronan Daly Jermyn's Corporate and Commercial Department and the firm's Technology and Life Sciences Groups.
Gillian is a Co-Founder of I Wish and is passionate about the next generation of young females and is very focussed on how we as a society need to fully enable young women to participate in the economy of the future.
Gillian believes we need to focus on understanding how we consciously and unconsciously limit young women and how best to remove those limitations as a matter of urgency, while at the same time we need to listen to what the next generation of women tell us is important to them choosing subjects, higher education courses and careers and showcase the opportunities in STEM.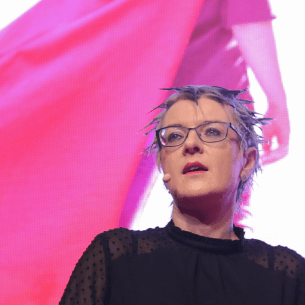 Caroline O'Driscoll
I Wish Co-Founder, Partner, Deloitte
Caroline O'Driscoll
I Wish Co-Founder, Partner, Deloitte
---
Caroline O' Driscoll – I Wish Co- Founder
Partner Deloitte
Corporate and international tax partner of Deloitte Caroline provides corporate and international tax advice to Tech companies particularly on inward and outward.
Caroline is Co-Founder of I Wish. Caroline says she looks to the girls who attend I Wish as they really inspire her to keep going on what has been a mad but amazing journey. She feels a huge sense of responsibility to enable every girl to live their brightest lives.
Caroline embarked on the I Wish journey with Gillian and Ruth because she could see the opportunity in STEM, but with less than 25% of the STEM workforce in Ireland being women she realised that there was a risk that her own daughter would not participate in the jobs of tomorrow, all she wants for her is equal opportunity of choice.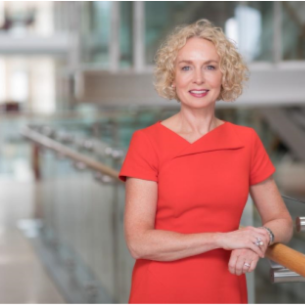 Anne O' Leary
CEO Vodafone
Anne O' Leary
CEO Vodafone
---
Anne O' Leary – Chief Executive Officer Vodafone
Anne O' Leary was appointed CEO of Vodafone Ireland in February 2013, having spent five years as Enterprise Director. She joined Vodafone from BT Ireland where she was managing director for six years and was previously regional director with East Telecom.
As CEO of Vodafone, Anne is committed to continued investment in Ireland's telecommunications infrastructure. She is also overseeing SIRO, Vodafone's joint venture with the ESB, who are investing €450m in the roll out of high-speed fibre broadband across Ireland.
Additionally Anne is driving the gigabit society agenda in Ireland – with the explicit goal of access for everyone to 1 gigabit broadband speed. Equality of connectivity will change how everyone in Ireland lives, works and plays.
A Cork native Anne champions wellbeing and diversity in the workplace and has spearheaded Vodafone securing a position as one of Ireland's top ten great places to work and achieving the Business Working responsibly mark.
Anne is a keen triathlete who competes regularly.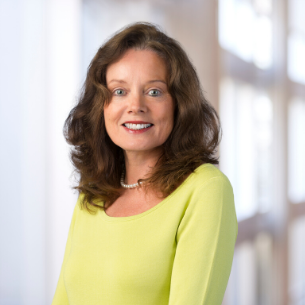 Marie Moynihan
Senior Vice President Dell Technologies
Marie Moynihan
Senior Vice President Dell Technologies
---
Marie Moynihan – Senior Vice President – Dell Technologies
Marie's mission is to help Dell Technologies become the most relevant technology company in the world.
Their goal is to create technologies that drive human progress. To do that, they have to take better care of their customers than anyone else in the industry, be constantly curious, and always looking for great solutions. To do that, they have to attract and retain the best talent in the world. That's Marie's job, she leads teams that are responsible for reaching out to great talent, showcasing a work environment that is uniquely open and engaging, where team members from all backgrounds are encouraged to contribute their best ideas, and develop themselves both personally and professionally.