Teacher Tips
We have collated a selection of resources and top tips to help you bring the science of learning into your school
Resources for the Classroom
Why not show your students talks from I Wish
Campus Weeks
Where students attend three or more extra-curricular STEM events 30% will take at least two STEM subjects to leaving certificate compared to 20% where they attend two or less.
Did you know your students can attend an I Wish Campus week, a five day hands on STEM programme which takes place in the higher education institutes, I Wish campus weeks are currently available in the below institutes.
Industry Resources
Did you know that our industry partners run schools programmes.

Dell technologies are leaders in digital transformation providing digital technology solutions, products, and services to drive business success. Dell Technologies is instrumental in changing the digital landscape the world over fuelled by the desire to drive human progress through technology.
Are you fully equipped with the resources to best support your students in their academic career choices?
Do you understand what new jobs will evolve? Do you know what training will be essential for your students?
Check out what Dell Cherrywood offers their Student Transition year programme:

VMware is a global leader in cloud infrastructure & digital workspace technology, accelerates digital transformation for evolving IT environments. Did you know about VMWare's Internship Program https://careers.vmware.com/internships where students will learn from industry leaders, work with cutting edge technologies that transform the world for the better.

Arup is an independent firm of designers, planners, engineers, architects, consultants and technical specialists offering a broad range of professional services. Through their work they make a positive difference to shape a better world.
Check out Arup's opportunities, whether you are a qualified graduate or looking for an internship or apprenticeship, each providing a unique pathway into a future with Arup.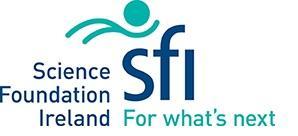 Smart Futures is co-ordinated and managed by Science Foundation Ireland, in partnership with our 200+ organisations.
Check out their website that provides STEM career resources to students, teachers, guidance counsellors and parents in Ireland.

PepsiCo is one of the world's leading food and beverage companies serving more than 200 countries and territories around the world. PepsiCo's product portfolio includes Fruto-Lay, Gatorade, Pepsi-Cola, Quaker, and Tropicana.
Check out PepsiCo's campus programmes that are designed to give the foundation needed to learn, develop and grow into the next big opportunity.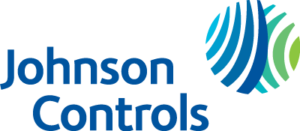 Johnson Controls International PLC is an Irish domiciled multinational conglomerate headquartered in Cork, that produces Firo, HVAC and security equipment for buildings.
Check out Johnson Controls K-12 Education, intelligent lighting solutions delivering more than energy savings, improve student performance and behaviour, rejuvenate aging classrooms and infrastructure, give teachers more control of classroom lighting, advance your commitment to sustainability.

Qualcomm invents breakthrough technologies that transform how the world connects, computes and communicates. Qualcomm invents the technologies that have the power to catalyse social change and the potential to impact society for the better.
Qualcomm is committed to supporting today's students with the foundation they need to invent the future. Their STEM Giving Programs promote STEM education in the communities where they operate.
Check out Qualcomms STEM Giving Programs :

Johnson & Johnson is a multinational corporation that develops medical devices, pharmaceutical and consumer packaged goods.
Johnson & Johnson offer internship programmes giving students a chance to work on vital assignments & initiatives gaining hands on experience
Check out what they have to offer :

Stryker is one of the world's leading medical technology companies and, together are driven to make healthcare better. We offer innovative products and services in Orthopaedics, Medical and Surgical, and Neurotechnology and Spine that help improve patient and hospital outcomes.
Stryker delivers high quality personalised education programs.
Check out training and education programmes at Stryker :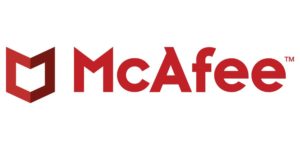 McAfee is a global computer security software company that provides security solutions that protect data and stop threats from device to cloud. At McAfee they believe that no one person, product or organization can fight cybercrime alone.
McAfee are constantly looking to the next generation of talent to build the next generation of technology solutions. Their transparent, team-oriented environment offers students the chance to do real-world work where you can just be you.
Check out this video to give an insight into work life at McAfee:

Park Place Technologies has been the preferred partner for third party management of IT Data center equipment since 1991, Park Place Technologies simplifies the management of complex hybrid environments to maximize uptime, improve operational speed and accelerate business transformation.
Park Place Technologies are always on the lookout for talent.
Check out what they do :

Regeneron is a leading biotechnology company using the power of science to bring new medicines to patient in need. IT is a leading science and technology company delivering life-transforming treatments for serious diseases.
Regeneron has many education initiatives, from the learning hub an initiative that works with schools to encourage them to pursue STEM careers, from employee volunteer visits to the schools to inspire students to excel in education, and workshops on college campuses giving tips and advice.
Check out Regeneron's education programmes: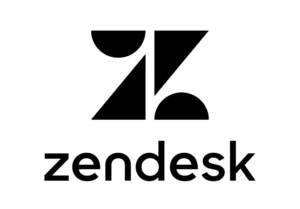 Zendesk is a customer service software company that builds software to improve customer relationships.
Zendesk have three-month mentorship programmes connecting women at Zendesk to mentor and share their experiences and inspire development in their career path.
Check out more information on their programmes here:

MSD is a leading driven healthcare company leading the way to a healthier future with products that touch the lives and improve the wellbeing of people and communities around the world.
Check out more information on MSD's Graduate programme here :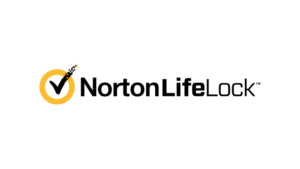 Norton Life Lock Inc is a global leader in consumer Cyber Safety dedicated to helping secure the devices, identities, online privacy and home and family needs of nearly 50 million consumers, providing them with a trusted ally in a complex digital world.
Check out this video on careers at Norton LifeLock :

Accenture is an Irish domiciled multinational professional services company, who create shareholder value and enable competitive agility by partnering with boards, CEO's and C-suite executives to define and answer their most strategic business questions.
Learn about Accenture's student and Intern Opportunities :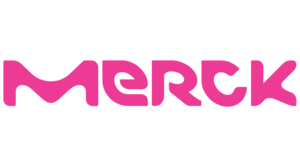 Merck Millipore is a vibrant team of specialists in healthcare, Life Sciences and Performance materials, who share a love of Science and a passion for technology.
Learn about Merck's graduate programs:

Cork is a vibrant university city where opportunities to learn, develop and advance are supported by world class institutions.
Check out Cork City Council's website on what Cork's institutions have to offer :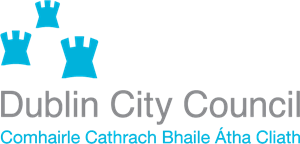 Dublin City Council is the authority responsible for local government in the City of Dublin.
Check out Dublin City Council website on what education resources Dublin has to offer :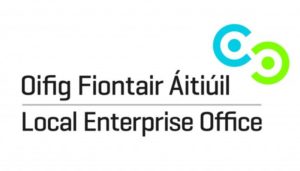 The Cork City Schools Enterprise Programme is an initiative that gives second level students the opportunity to set up and run their own business.
Check out details of Cork LEO Schools Enterprise Programme :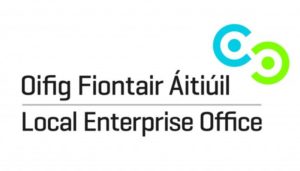 Dublin City Local Enterprise Office endeavour to support teachers and recognise, in doing so, the enormous effort teachers give to students in the classroom.
Check out the Teachers Section at Dublin Local Enterprise Office which aims to support the informed delivery of enterprise education in the classroom :

Fingal County Council is the authority responsible for local government in the county of Fingal.
Check out Fingal's Education Resources :